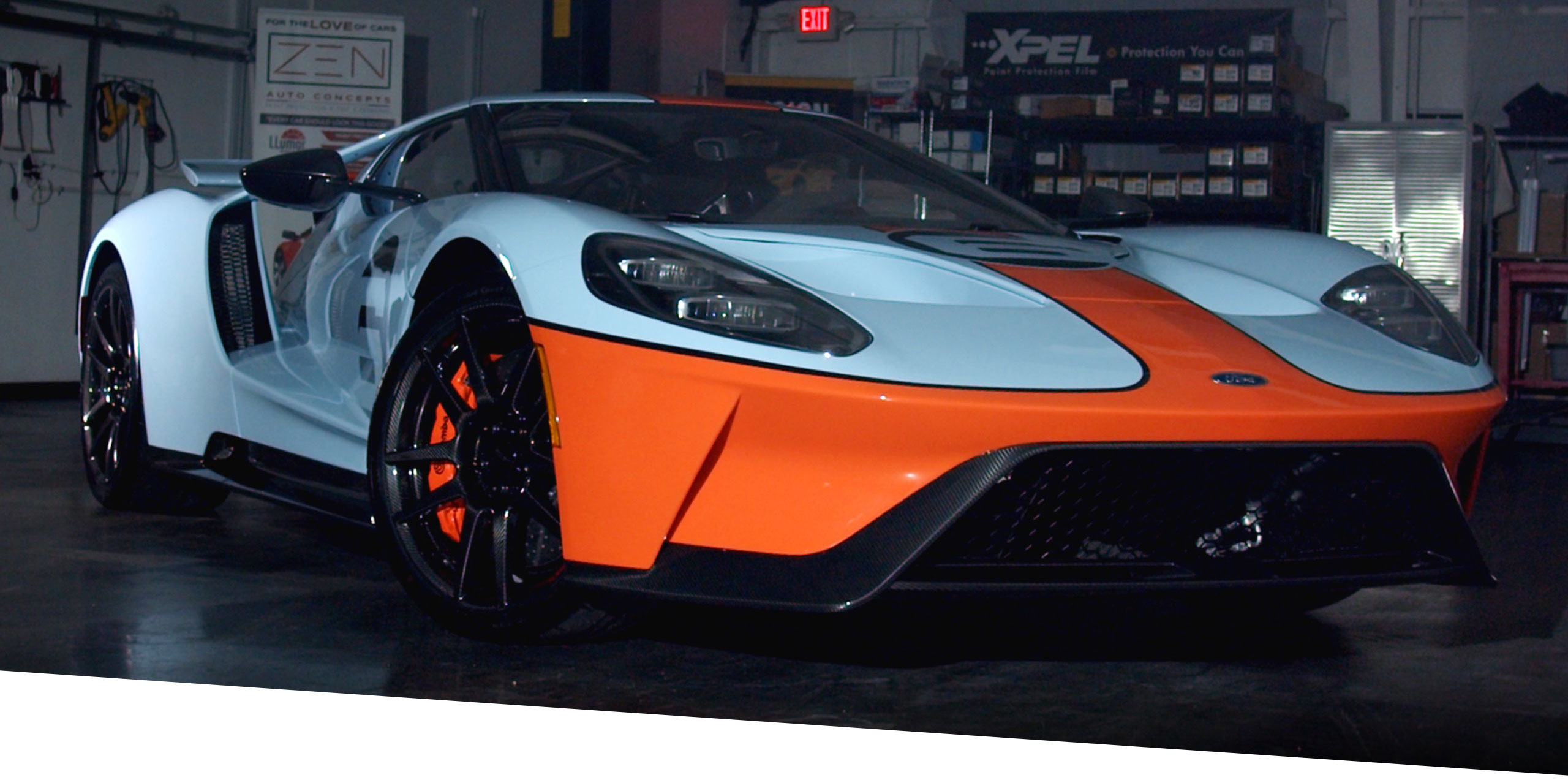 Every Car Should


Look This Good



BRING YOUR CAR TO THE EXPERTS! Zen Auto Concepts is the leader in high-end detailing and paint protection. We specialize in XPEL Paint Protection Film, high-end detailing inside & out, professional paint correction, wet sanding
and professional grade Ceramic Coatings, XPEL Fusion and Graphene coatings.
VOTED #1 DETAILING SHOP IN FLORIDA

Clear Bra Paint Protection Film
XPEL Clear Bra Paint Protection Film is a virtually invisible urethane film that protects your vehicle's paint from unsightly damage. Backed by a 10-year warranty and a network of certified installers, XPEL Clear Bra Paint Protection Films are the industry's most durable and provide the best stain resistance, clarity, and self-healing technology.

Ceramic Coating
At Zen Auto Concepts, we believe that protecting the quality of your car and creating an impeccable finish come standard. One of the most intriguing parts of our "Zen" process is the wonder of nanotechnology, which allows us the ability to protect every surface of your auto or truck vehicle with the best and latest ceramic coating available today.

Graphene Coating
Go beyond a showroom shine. With our professionally installed SPS Graphene Coating on the surface, you will maximize the gloss and color depth of your vehicle's paint. When properly maintained, your vehicle's finish will exceed a showroom finish for several years. With a graphene coating, washing is needed less frequently.
If you want the best
You want Zen Auto Concepts
Zen Auto Concepts of Stuart, FL, was founded on a lifelong passion for cars and detailing, and is fueled by quality work. By offering the same excellent services for Cars, Trucks, SUVs, Motorcycles and ATV's, we are able to provide world-class services to all who step foot in our shop.